Upon launch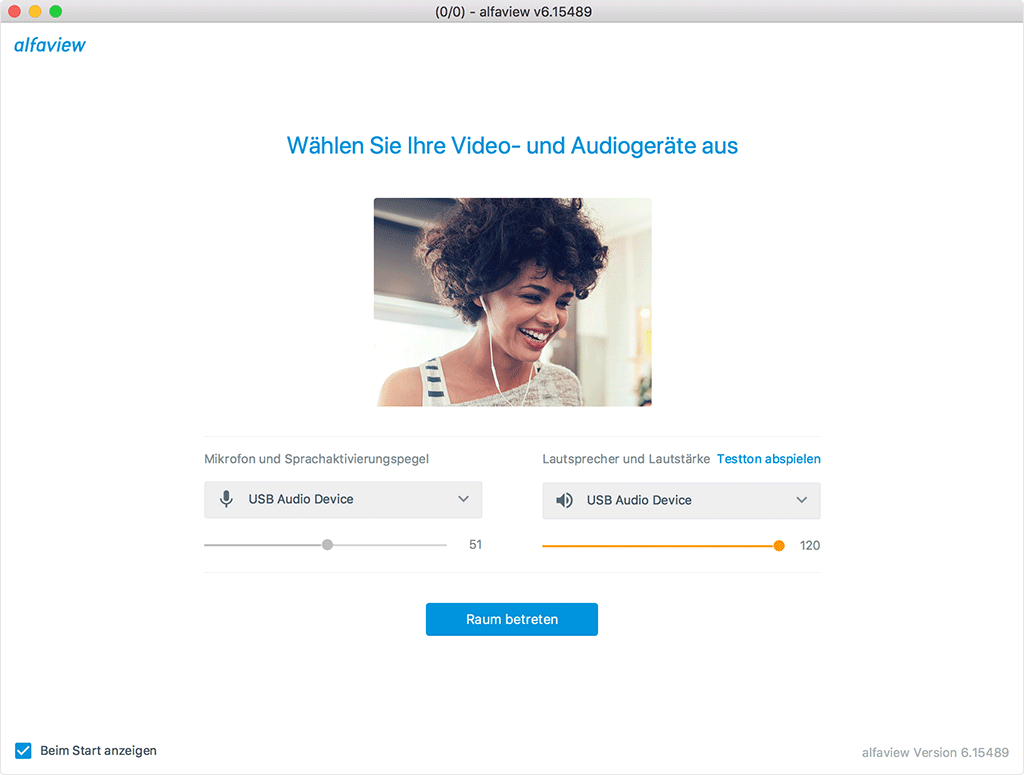 The setup wizard
When launching the application, microphone, speakers and camera must be selected. The setup wizard will help you:
Select camera, microphone and speaker.
Adjust the volume so that the test tone is clearly audible.
Determine the sensitivity of the microphone.
Now you can enter the conference room.
During a meeting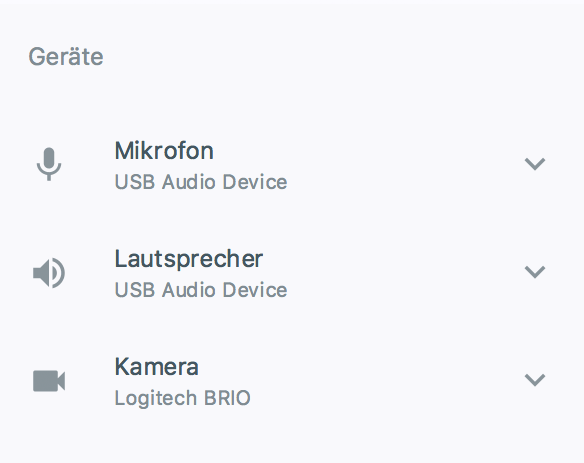 Select microphone, camera, speaker
To change audio and video devices during an ongoing session, do the following:
Open the settings via the settings icon at the bottom of the sidebar.
Select the desired microphone as well as the speaker and the camera in the respective selection menu.
For more information, see the category alfaview in detail.
alfaview follows the principle "You see me, I see you". In real life, this means that only if your own camera is connected, videos of other conference participants can be received.