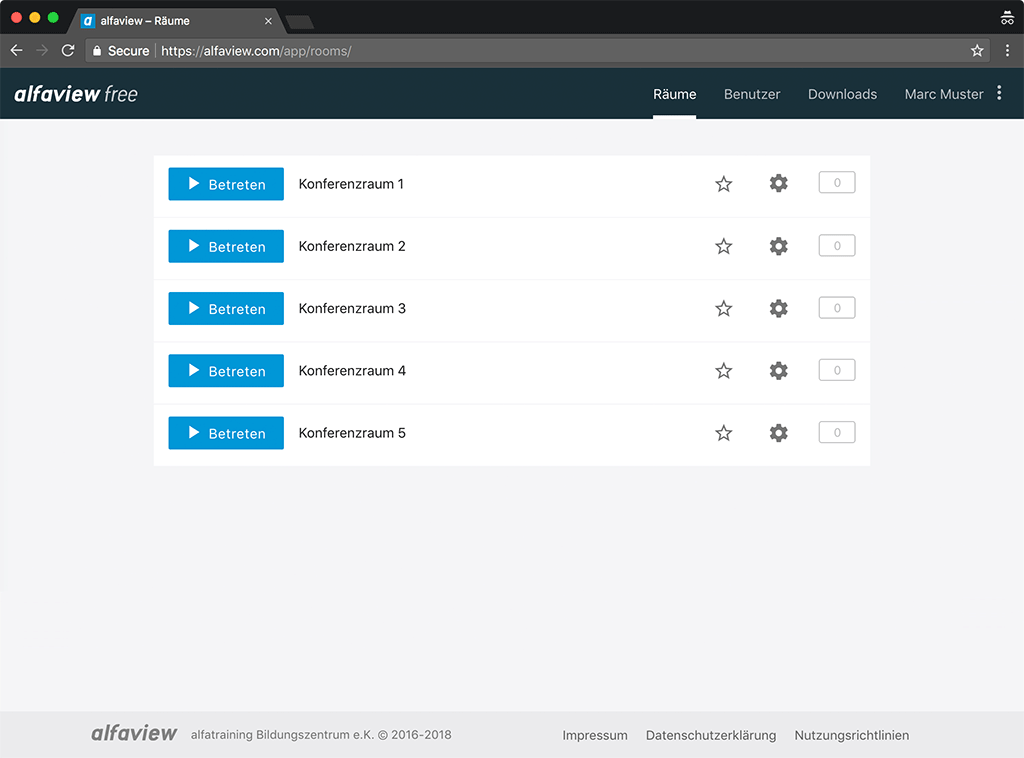 The room list
To enter a conference room, access the room list via the entry Rooms in the main menu of the administration interface.
Make sure the alfaview® application is installed.
Click Join to enter the desired room.
The alfaview® application will now start.
Important: After joining a room, the microphone must be activated in the main menu.
Join as guest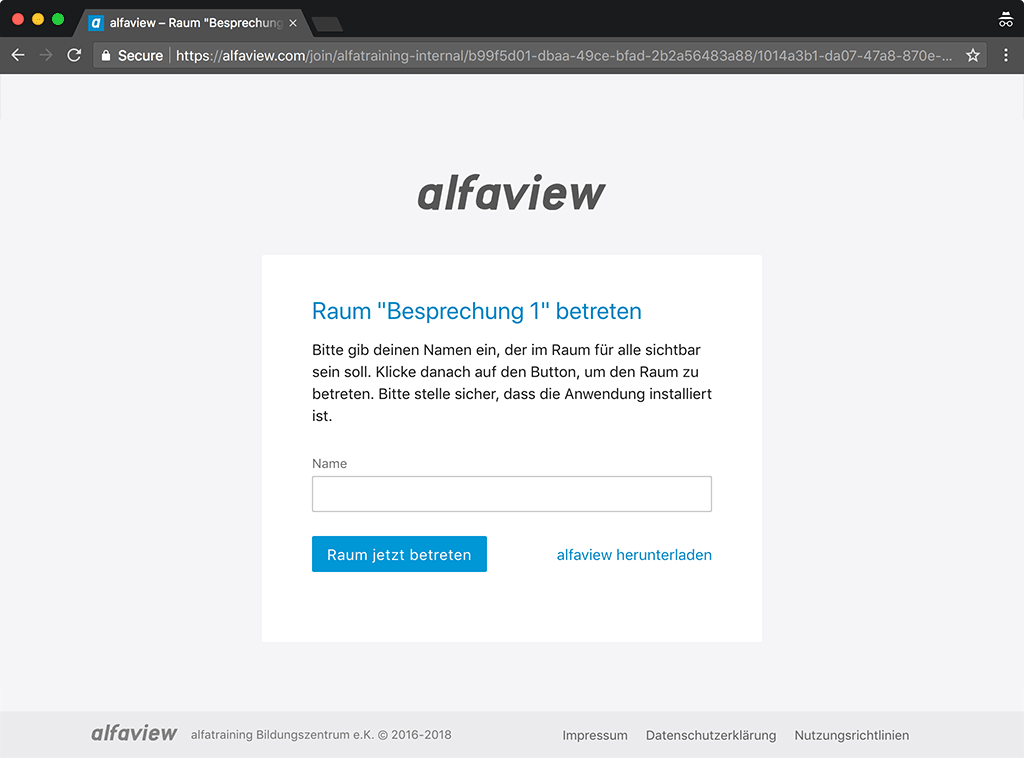 Enter conference room as a guest
Make sure the alfaview® application is installed.
Click on the guest link included in the invitation email, or copy the full link into the address bar of your web browser.
Enter your name if it has not yet been pre-set and confirm the terms and conditions and privacy policy.
Click on Join room now and you will be redirected to the appropriate conference room.
When starting the application for the first time, the following additional steps must be taken into account:

Your internet browser will prompt you to select the application that you want to associate with the join button. Select the alfaview® application and, if necessary, select the option to save this selection.
A window opens with the terms of use. Read the terms of use carefully and confirm your agreement. The Terms of Use can be viewed at any time at alfaview.com/legal/terms.