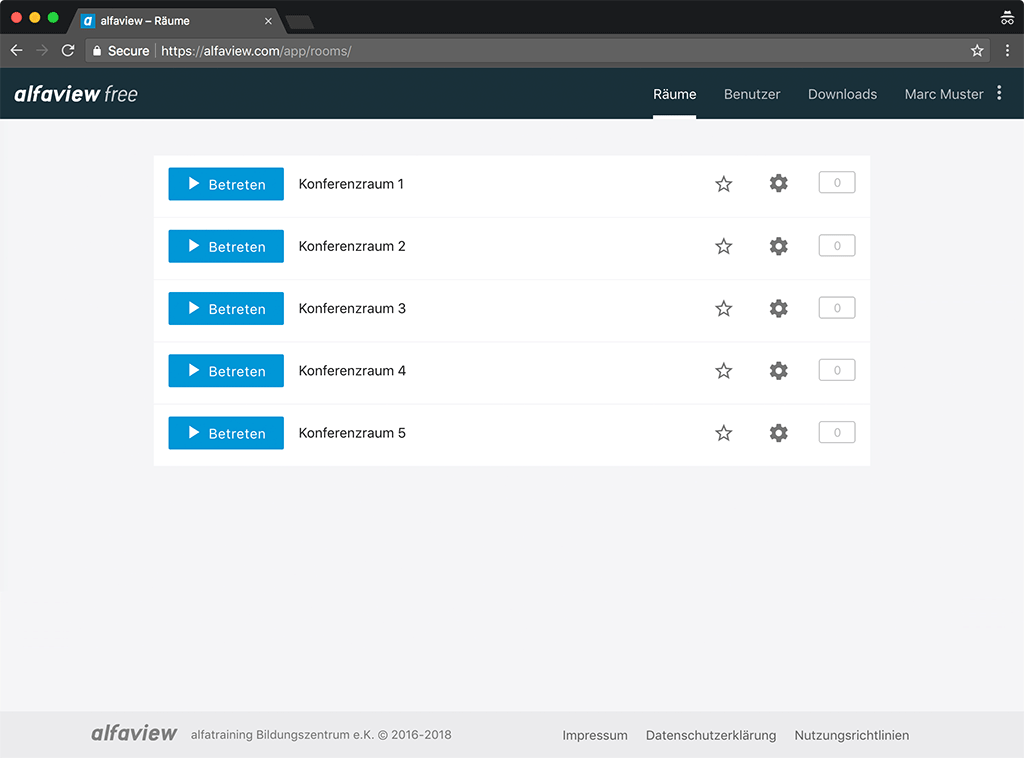 The room list
Via the room list all available alfaview rooms can be accessed. To view the room list, you must log in to the alfaview website. The login form is available at alfaview.com/login.
The room list can also be accessed via the entry Rooms in the main menu or via the link alfaview.com/app/rooms.
After logging in, you will be automatically forwarded to the overview of the conference rooms available to you.
Show participants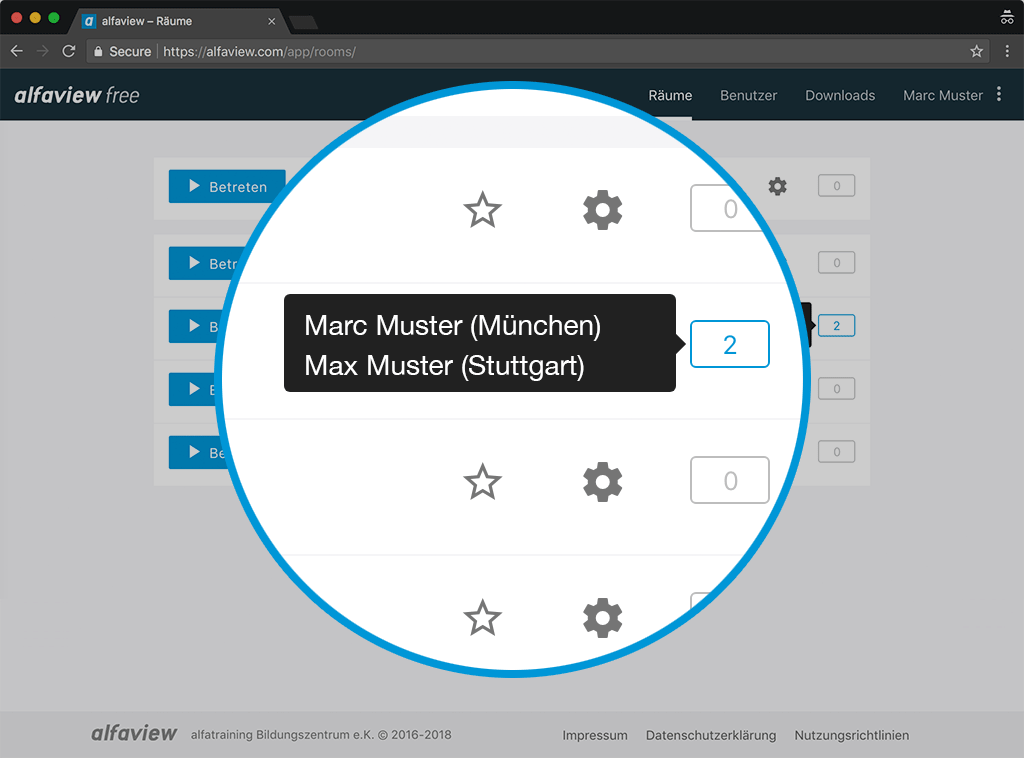 Show participants
If a conference room is in use, the subscriber display on the right-hand side of the room list will show the number of users currently in the room. The names of the participants can be displayed via mouse over.
Mark favorite rooms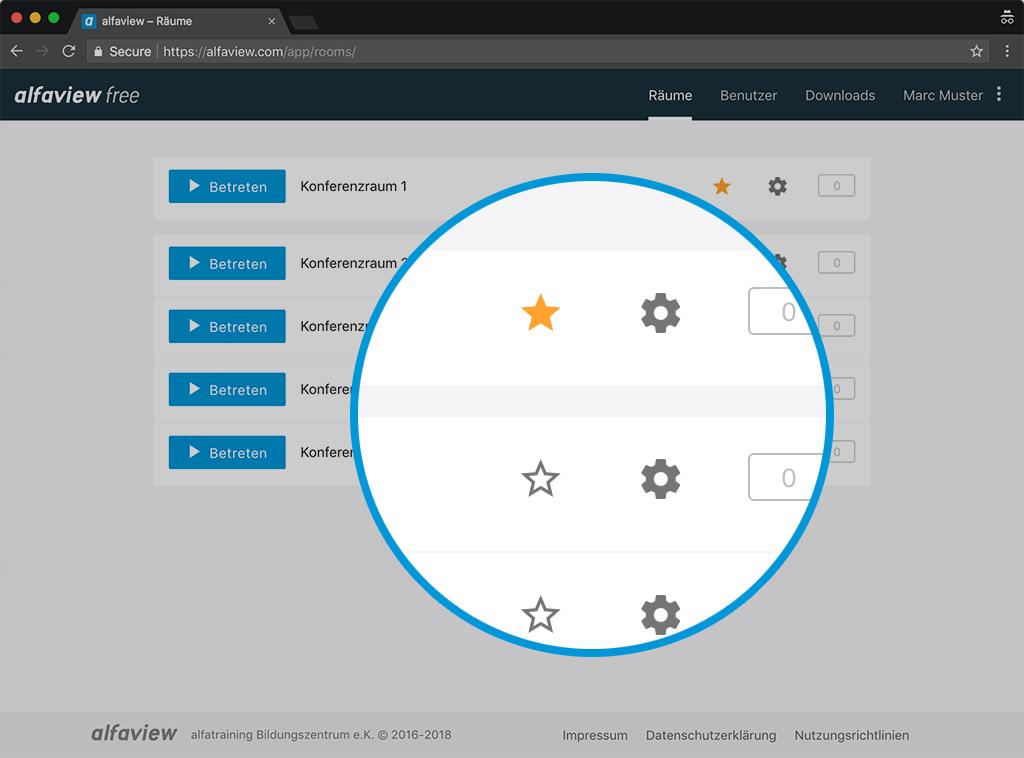 Mark favorite rooms
Important or frequently used rooms can be marked as favorites via the star symbol. These rooms are displayed on top of the room list. All other rooms are listed alphabetically below.