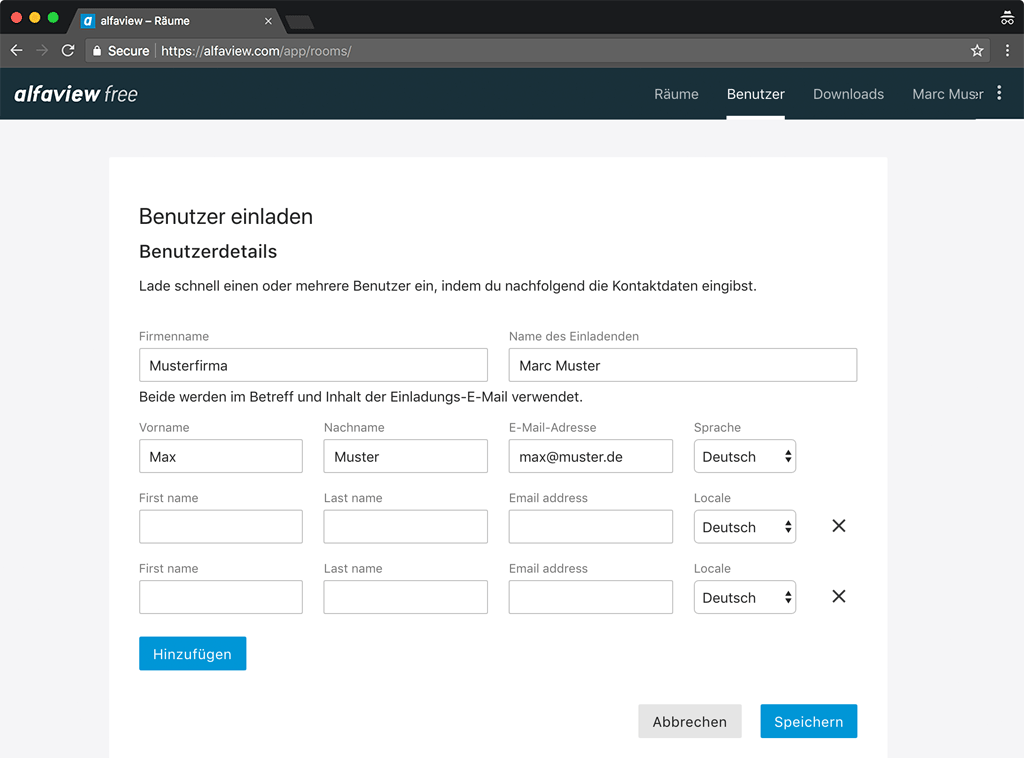 Create user
Depending on the permissions, you can access the create user feature. Within an alfaview account several users can be created. To create or invite a user, proceed as follows:
As a result, all invited users receive a confirmation email. The contained link must be opened in the browser in order to activate the user and set a password. In a second email the user receives a summary of the login data.
Users can only be invited or created by email.
It is not possible to specify a user with a predefined password.