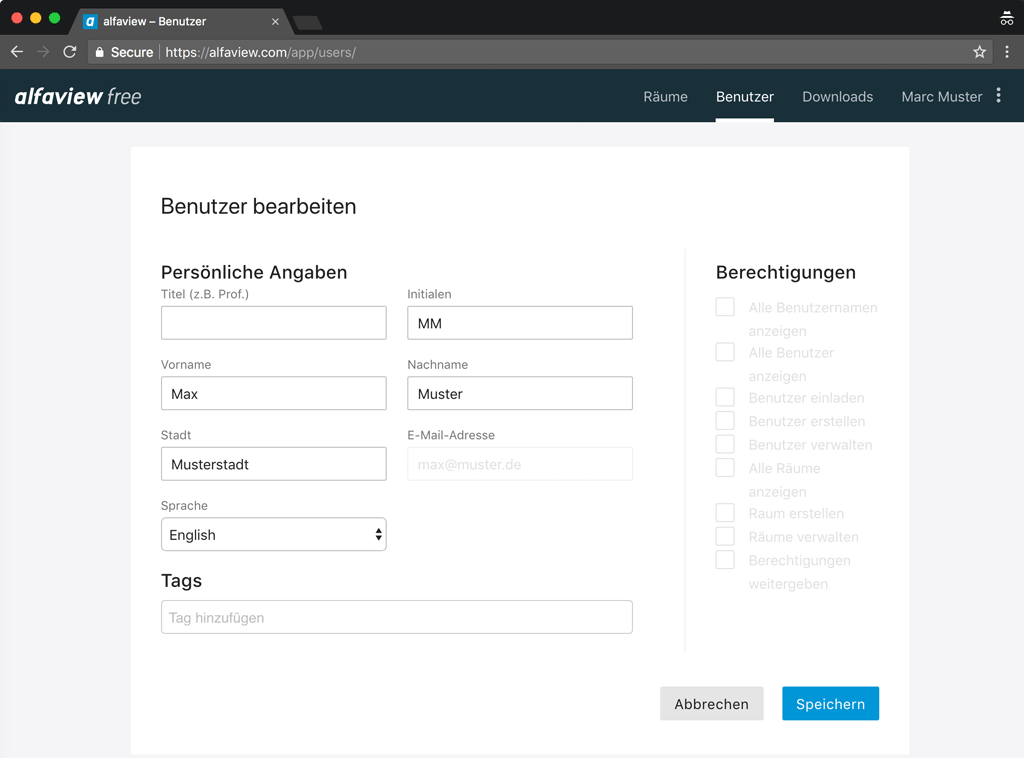 Edit user
Depending on the permissions, you can edit a user. To edit a user, proceed as follows:
Click on the Users button in the main menu of the administation interface.
Enter the name or email address of the user you want to edit.
In the search result list click on the edit icon of the respective user. More information about user permissions can be found in the User permissions article.